Mt Evelyn-Healesville Annual Spring Ride 2008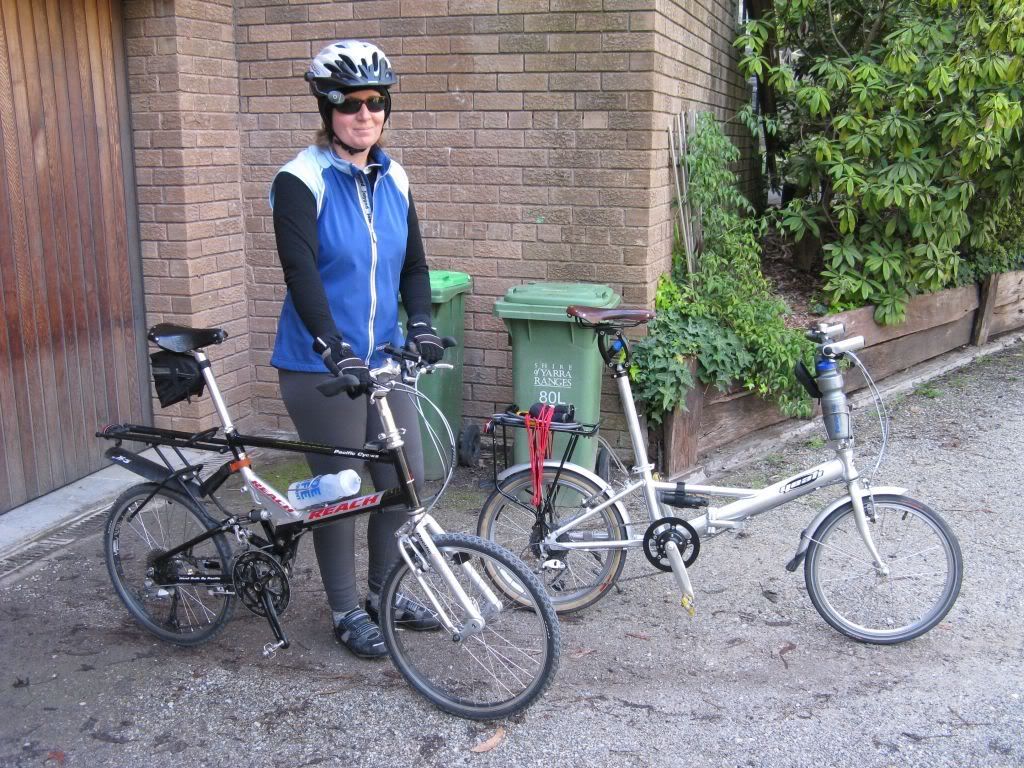 Ready to ride, bright and early. Connie On her Reach Offroad, me on the heavily modified Yeah.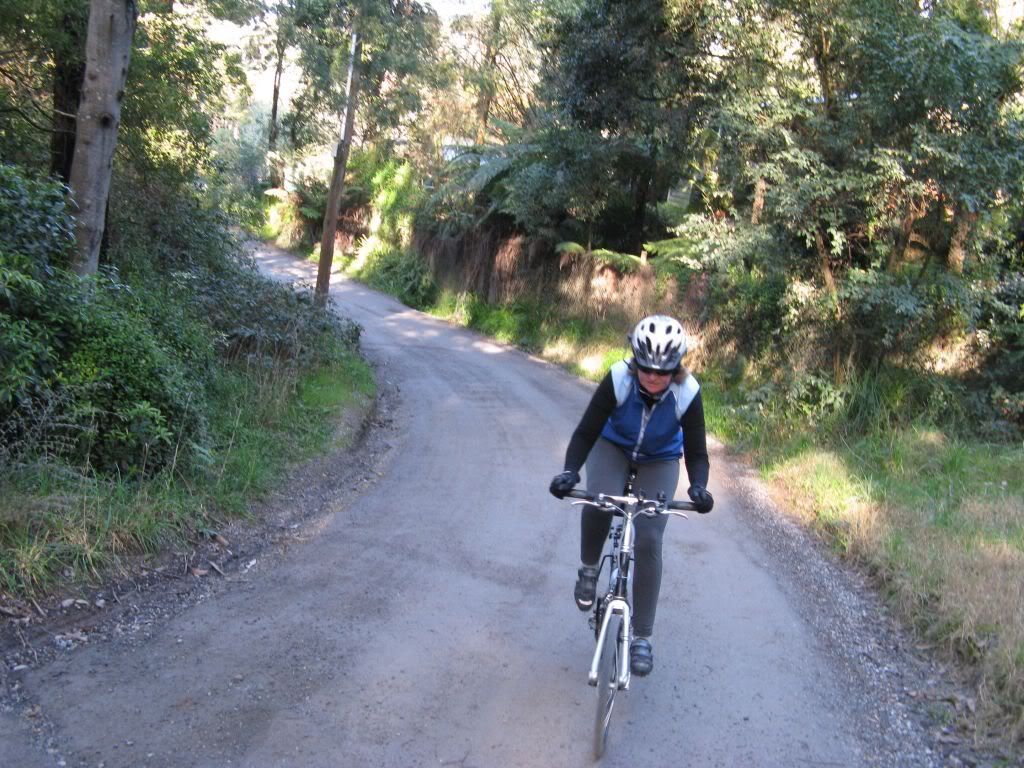 Struggling up Mt Evelyn. We live near the bottom, and the trail is right at the top of the very steep hill.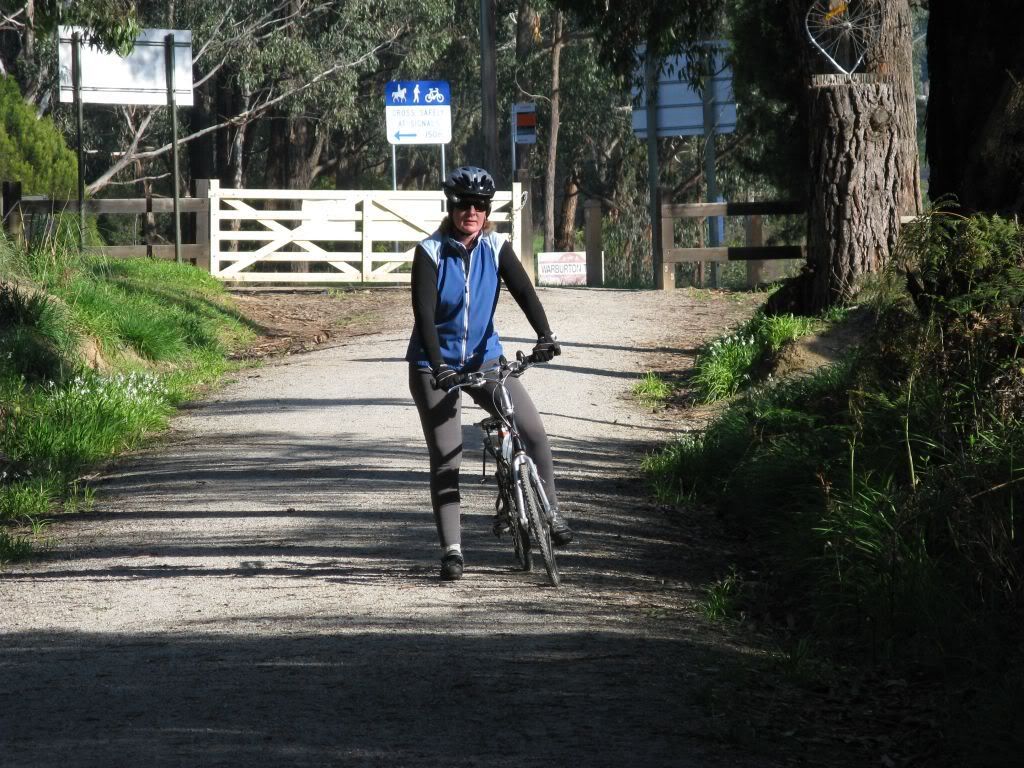 Pausing a moment in the early morning sunshine at the start next to Cog Cafe.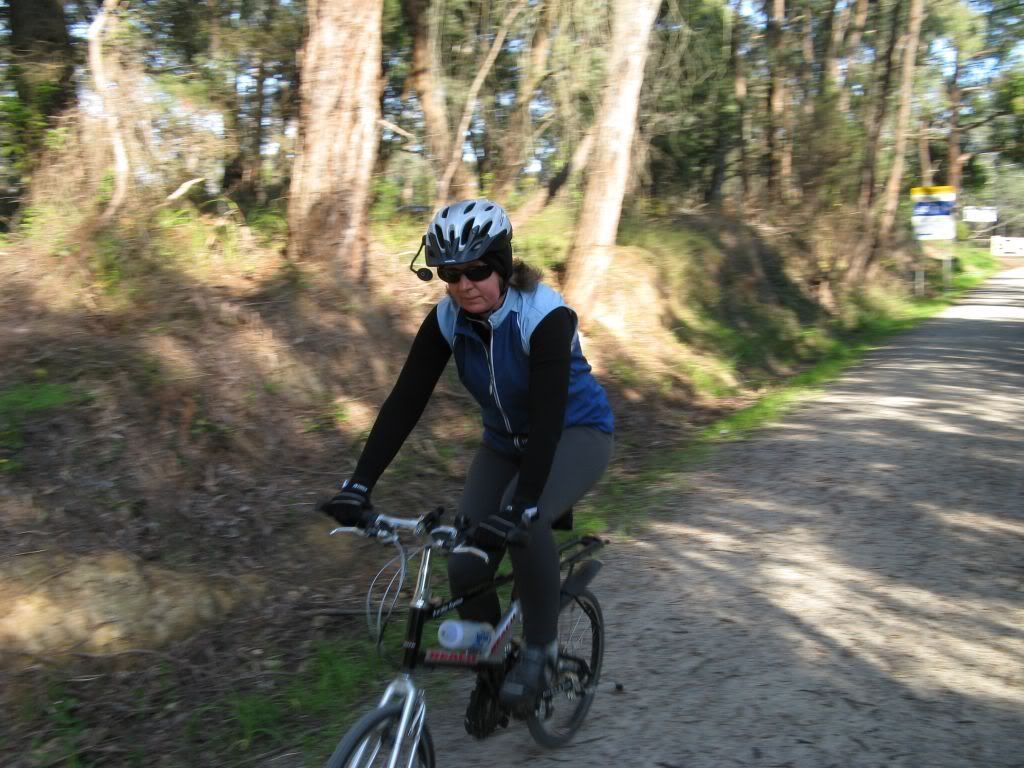 And we're off!

Pausing yet again... this is a rail trail, nice and level. Or not so level, depending on your fitness.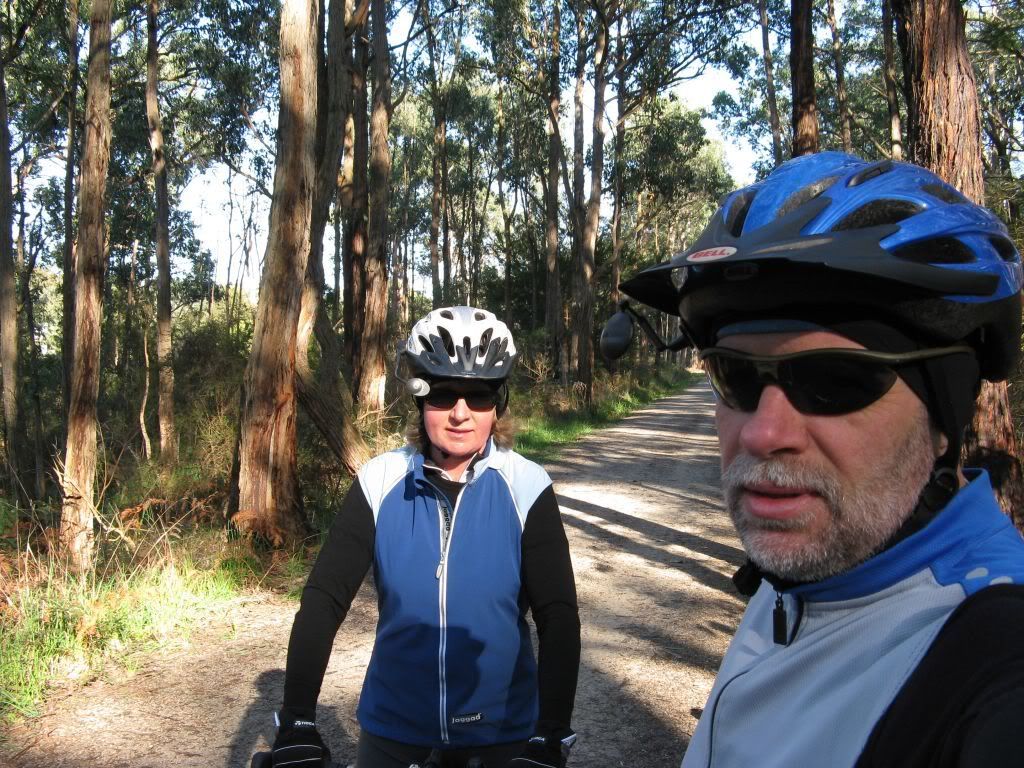 See? I'm there too!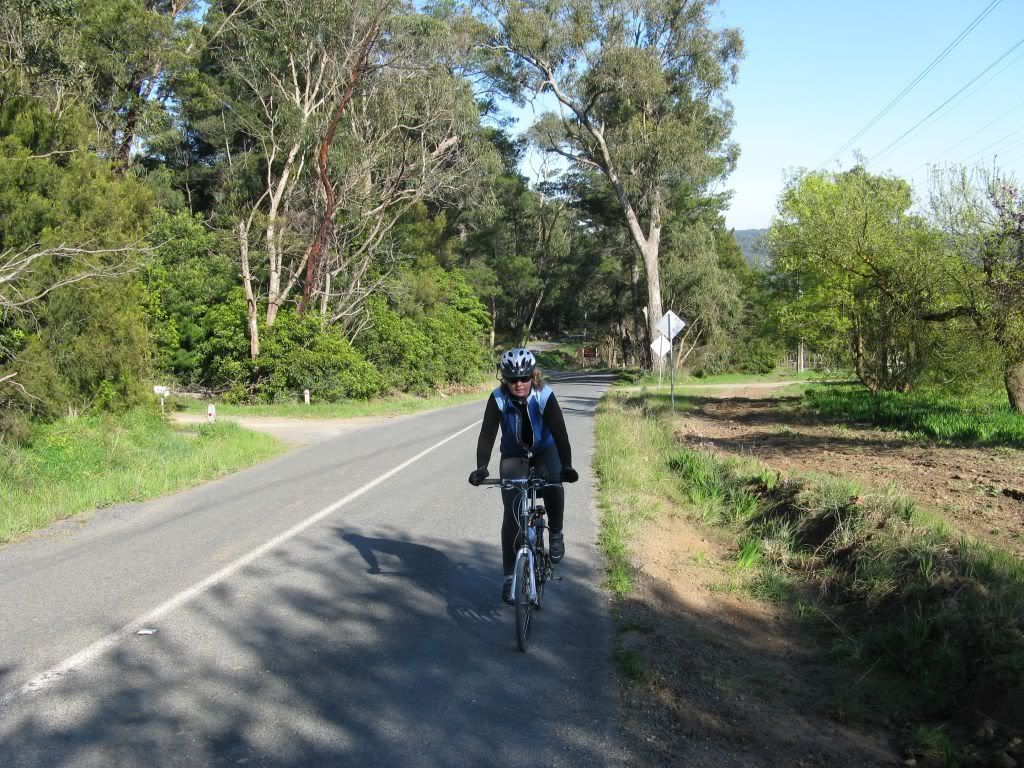 We've left the rail trail to go to Healesville. Connie riding briskly up a steep little tester...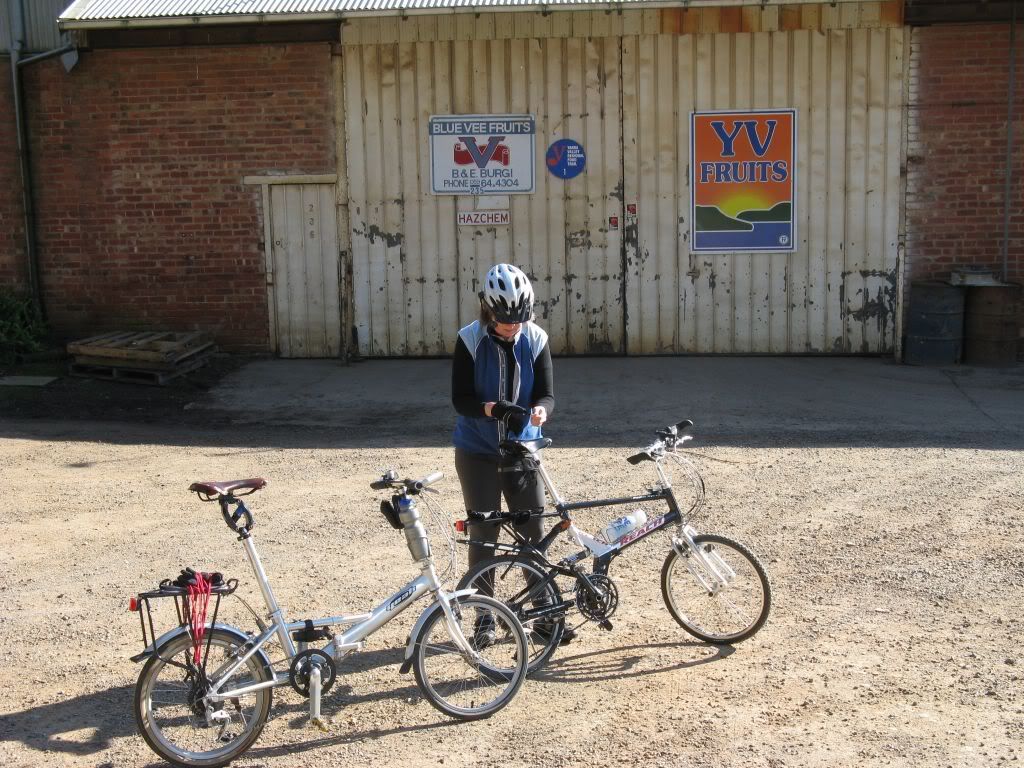 and arrives all puffed at Yarra Valley Fruits. She buys apples here once a week - on the bike with panniers. What a gal!

The sun is making its warmth felt after that brisk ride up the hill. "You're going to have to remove the helmet first, dear..."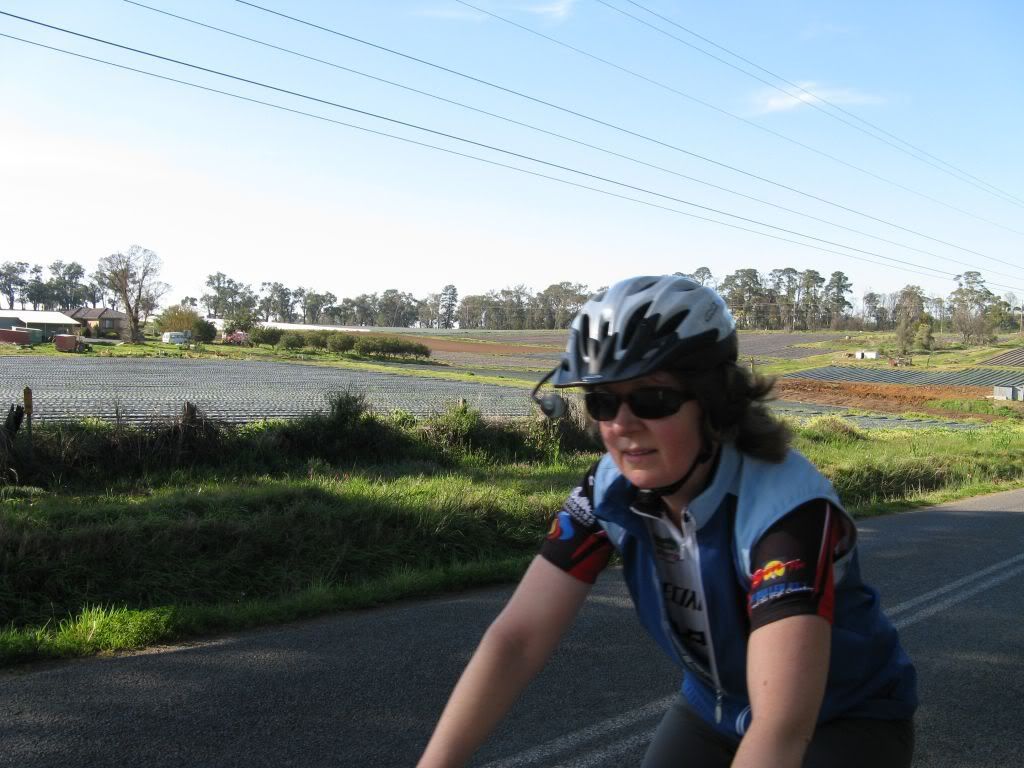 Zooming past strawberry fields...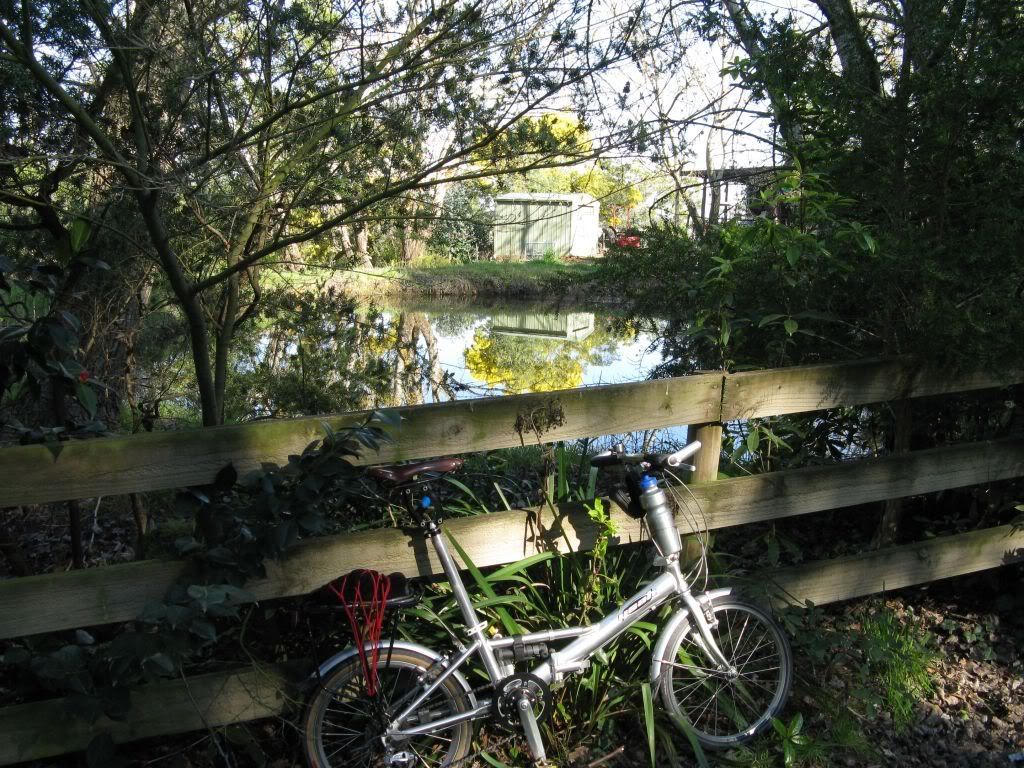 Jur spotting a nice rustic reflection through the trees. Motorbikes and cars totally miss delights like these.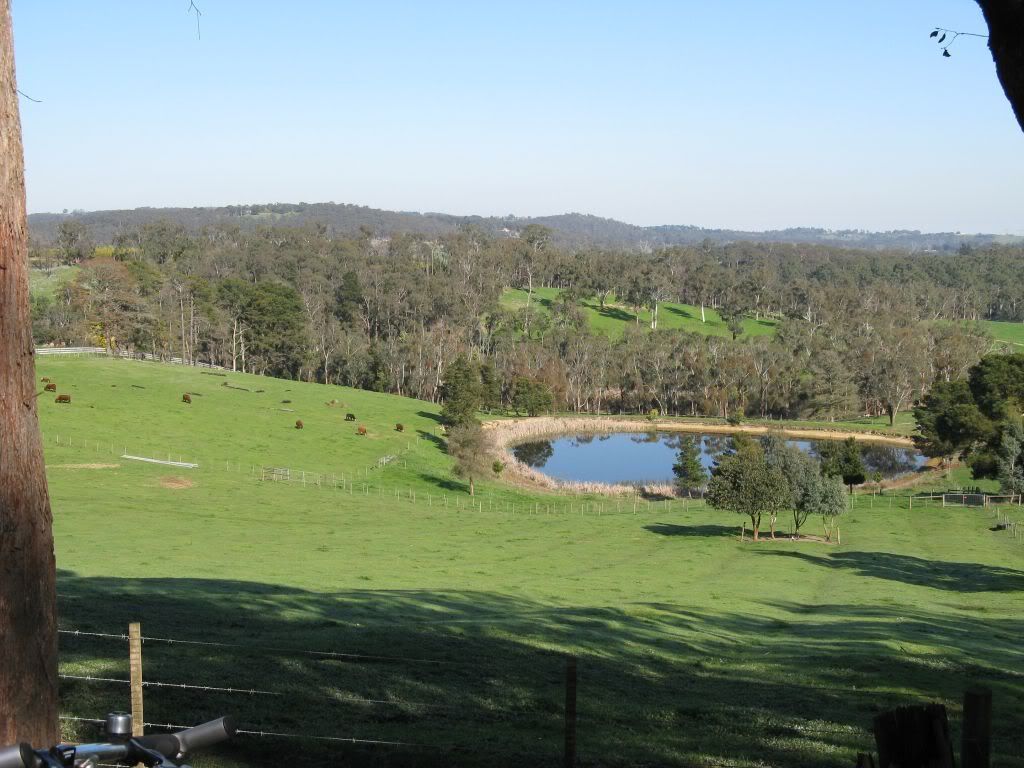 Stunning place we live in.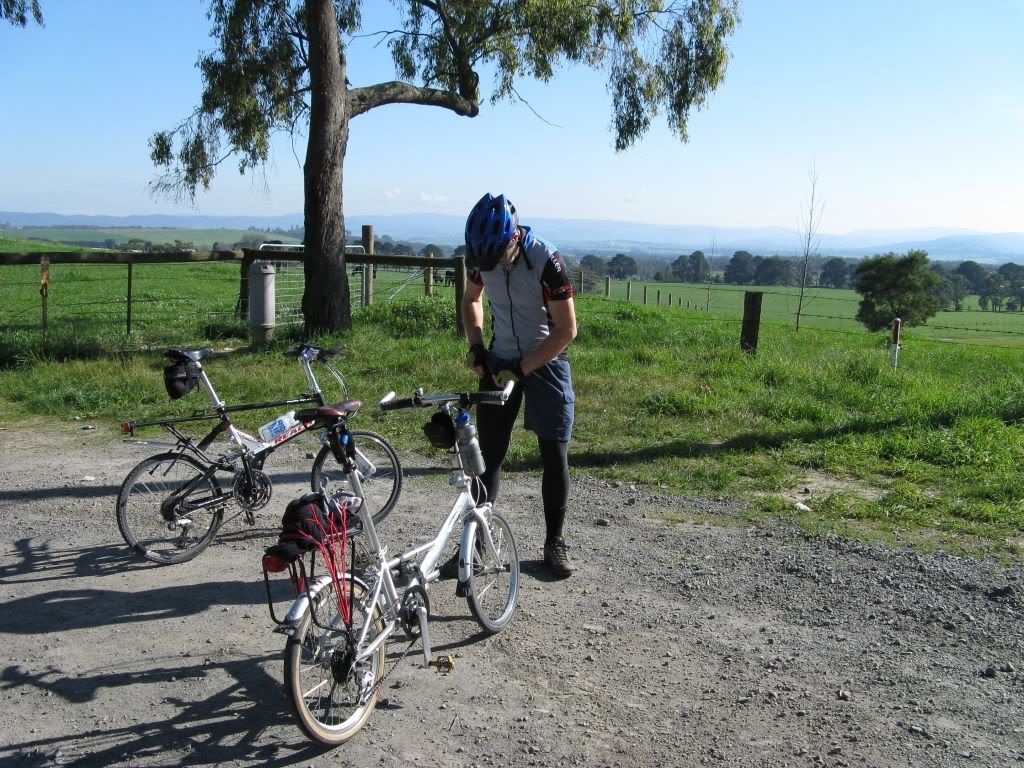 Jur also divesting himself of vest and gloves... off to the left just outside the field of view, cows look on curiously. Or stoically. Or stupidly whatever.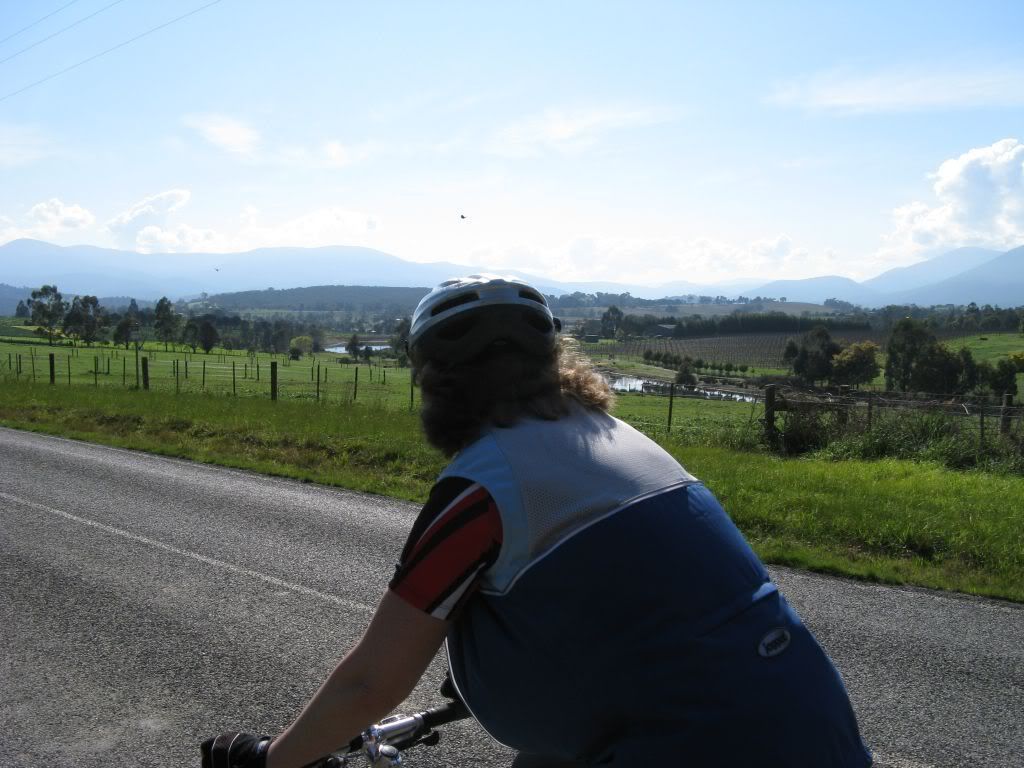 Connie gazes fondly at the Yarra valley and spots a couple of (what jur romantically hopes are) eagles drifing on air currents.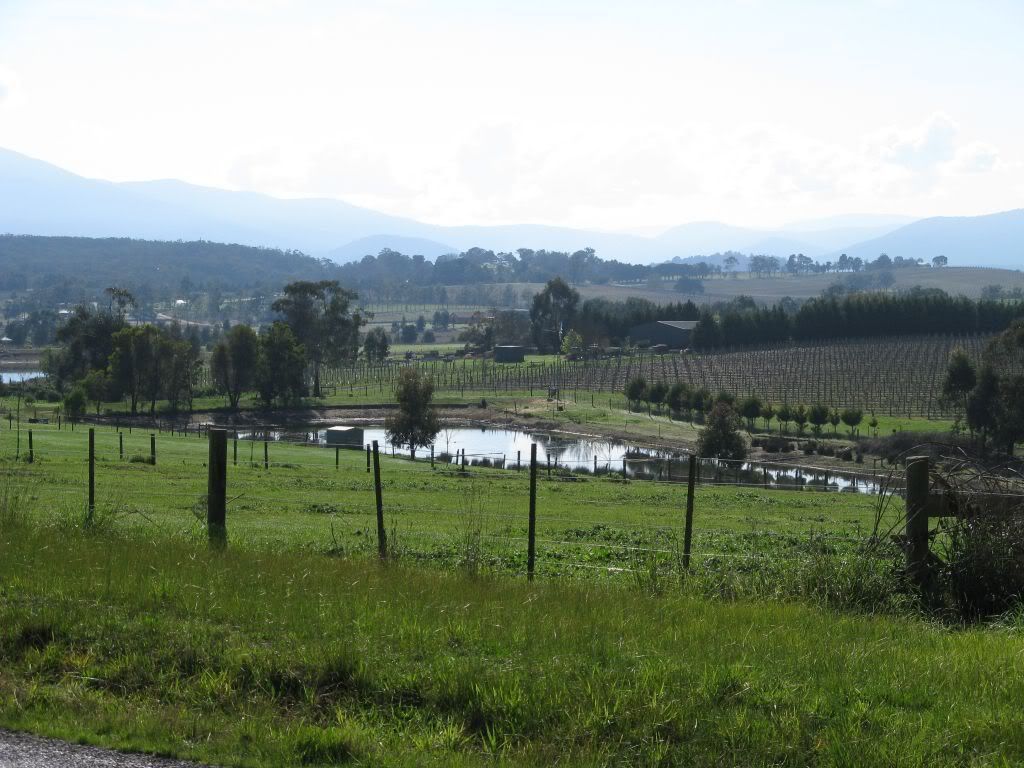 Heaps of wineries in this region. Too many in fact - they can hardly get rid of their wine.

We've just branched left off Maroondah Hwy on a nice quite alternative road, with a very steep downhill lurking ahead.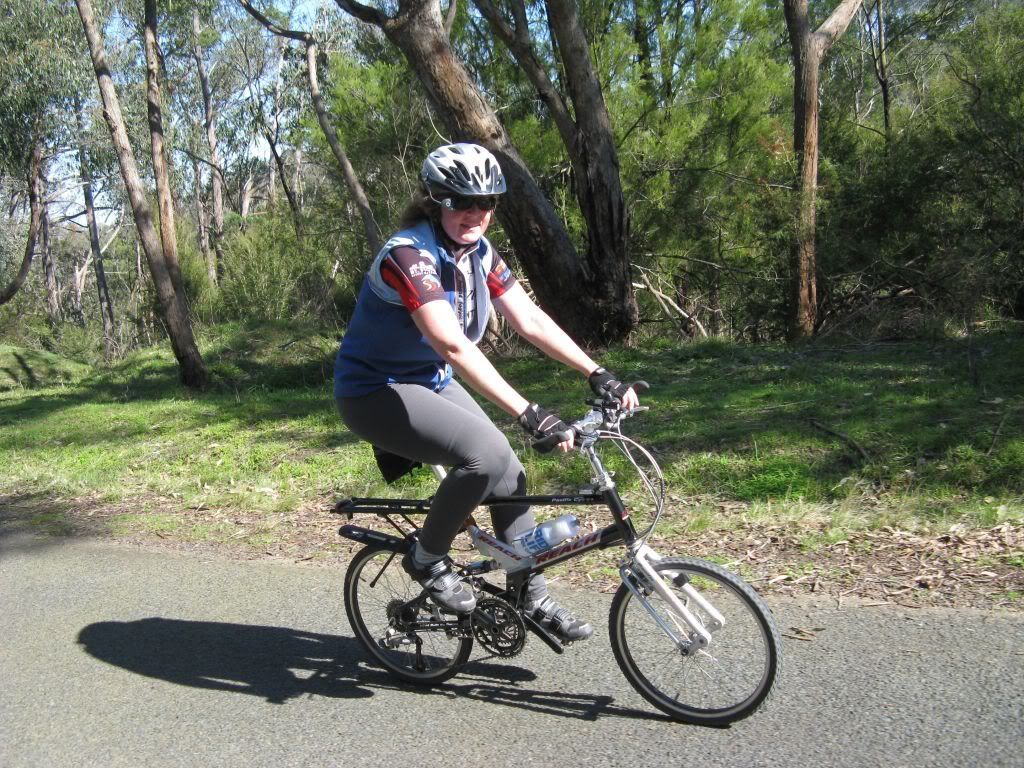 Connie enhancing the scenery...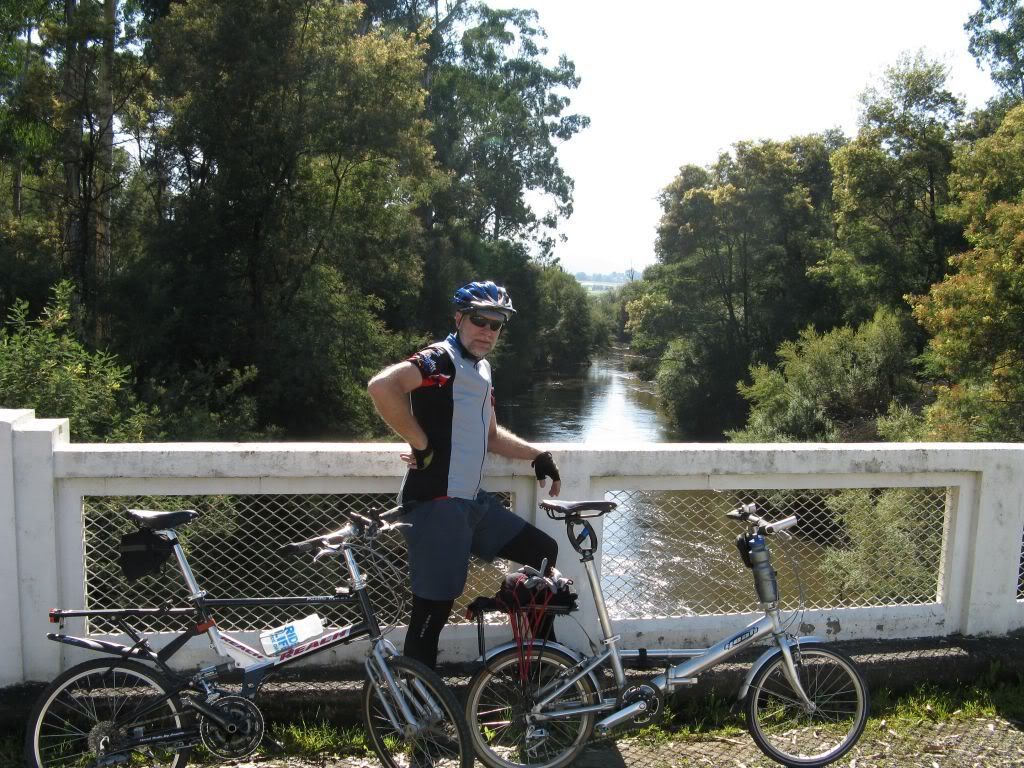 This shortcut also bridges the Yarra, with far nicer looks than the main road bridge. You gotta watch it though, this is directly at the bottom of that steep hill. I suppose that's where one can expect rivers to be.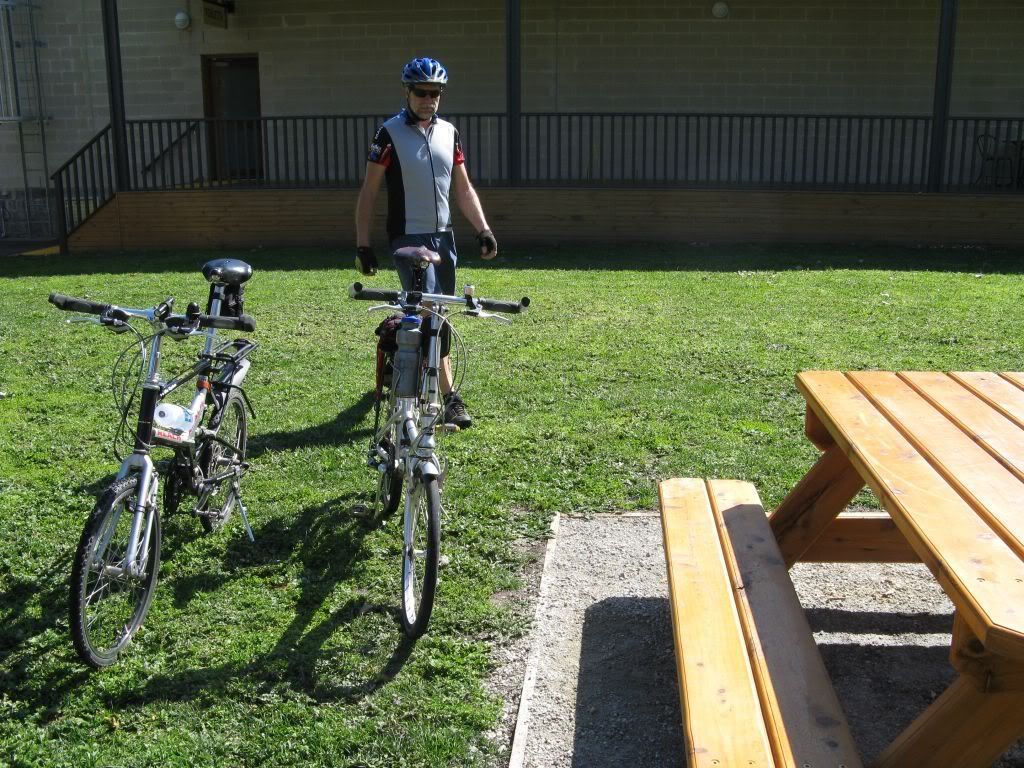 We've just consumed some nice consumables at the Beechworth Bakery, which isn't in Beechworth at all, it's in Healesville. Figure it out.

On the Koo Wee Rup road, we pass this beauty spot, near where one of the last Victorian Aboriginal Reserves was located. It's a winery now. The Yarra flows in that valley with Warramate Reserve in the background.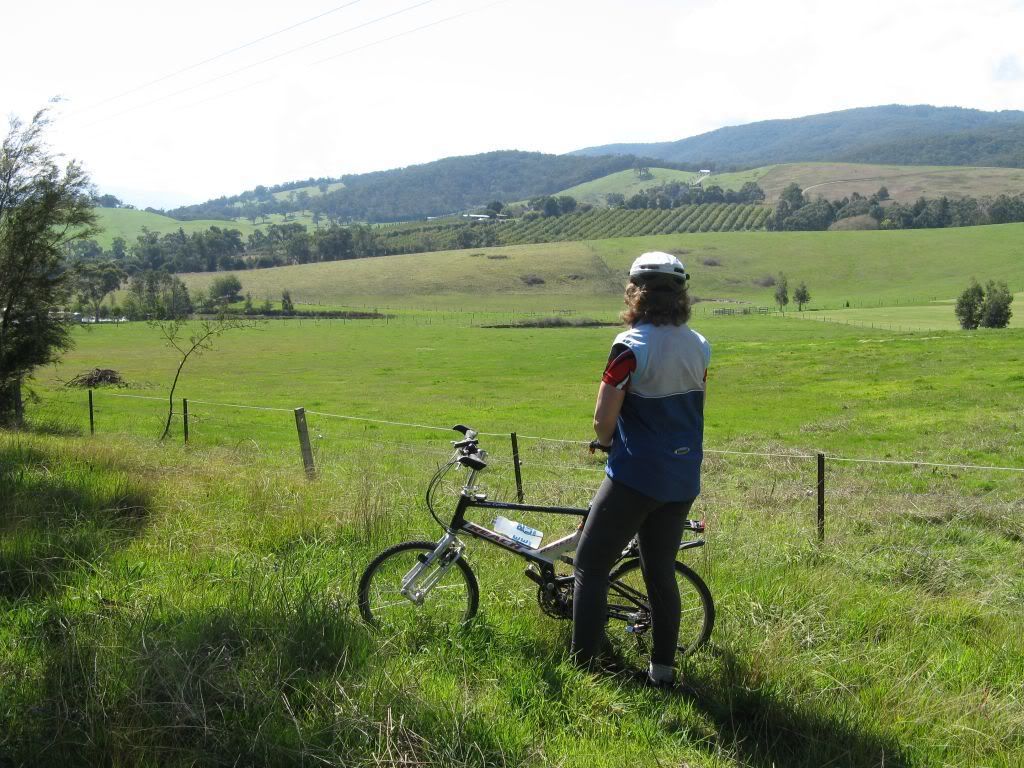 This place is amazing. There is no end to stunning views. Of course it helps to be here on a sunny spring day.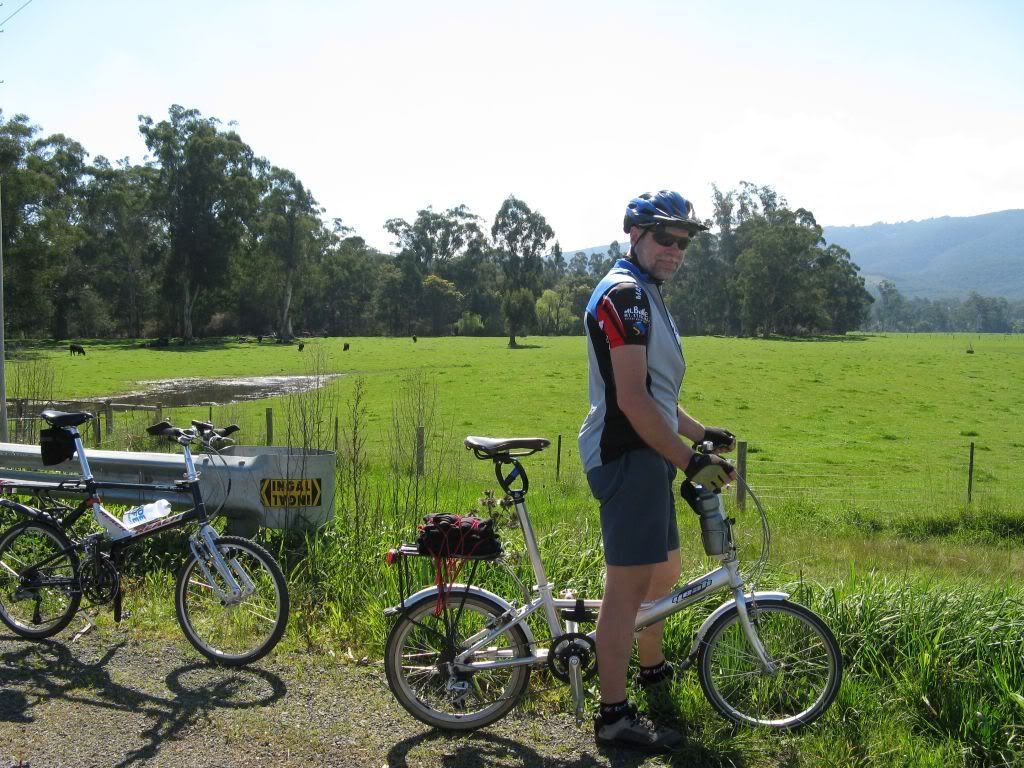 Will the scenery ever end?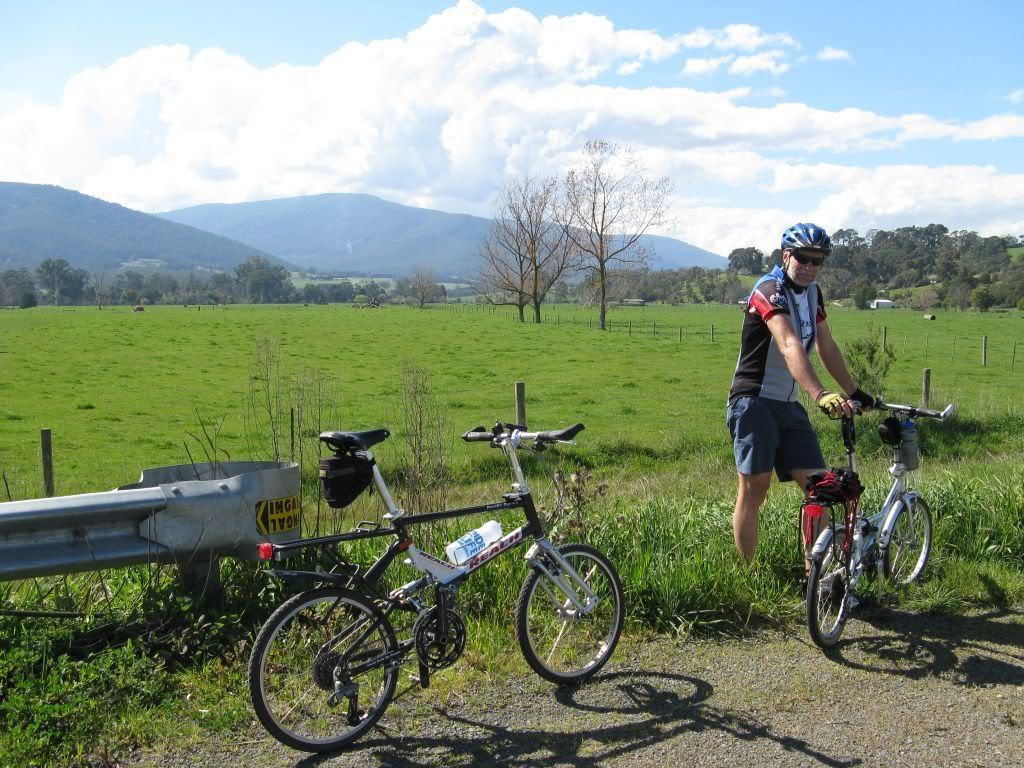 Nope it won't.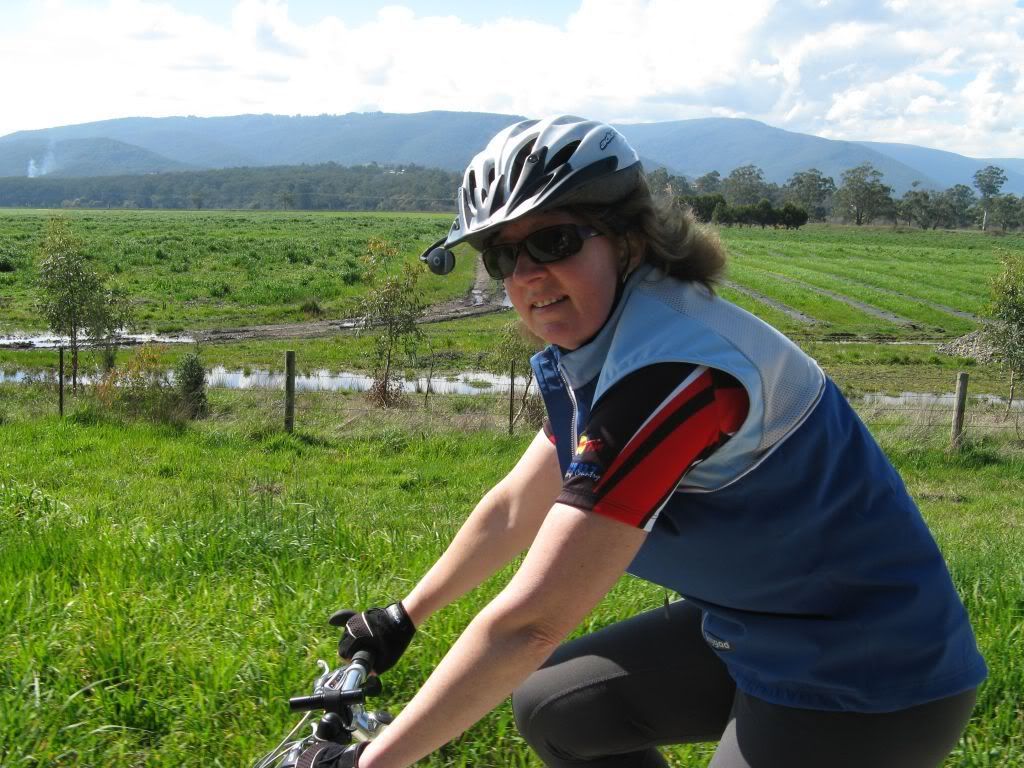 Having rejoined the rail trail on the return leg, Connie tries to ignore Mt Toolebewong, hoping the rail trail remains level.
The soaking paddock in the background is deceptive - we are suffering the driest September since record-keeping began 150y ago.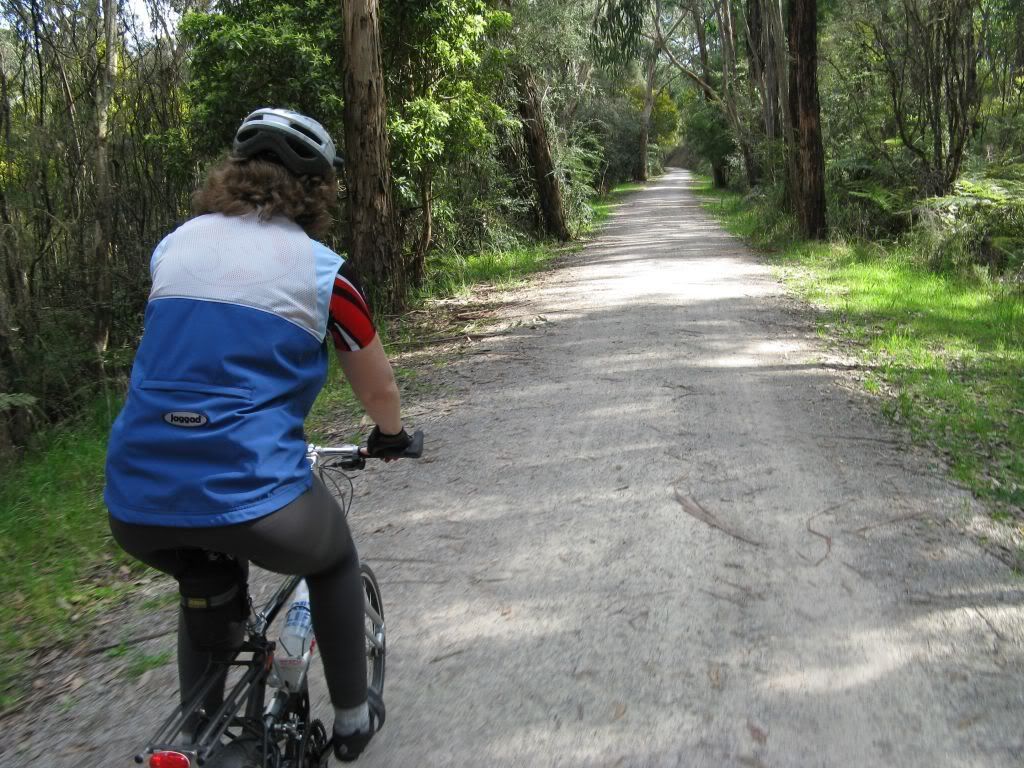 We're nearing the end of the ride on this the last long climb on the rail trail. It has to ascend Mt Evelyn.

At the last cutting we arrive at the end. What a day!